Our weighted cores are made right here in the USA
Using a mixture of synthetic materials, ferrous river sand, and iron particles the Total Control Ball absorbs the hitter's swing and distribute that power evenly throughout the ball to provide immediate feedback with every swing. 
Patent # 8702542
Patent # 9186564
Made in the USA
The outer casing is durable PVC and guaranteed for six months, making it safer and more cost effective than alternative practice equipment – which can warp and fail in overseas shipping.
• Instant Feedback
• Limited Space Required
• Perfect Weighted Design
• Strength & Development
• Cost Effective
• Long Lasting & Washable
• Soft Toss Without Net
• Safe For All Bats
• No Glove Required
• Safer Than Conventional Balls
What is the Total Control Ball?
The Total Control Training System helps players of all ability level to develop strength & extension through the hitting zone while providing instant feedback for the hitter.
Total Control Weighted Balls are GUARANTEED FOR 6 MONTHS
TCB Ball – 82
Develop Strength and Drive through the Hitting Zone
3.2" in diameter
425 grams (14.9 oz)
Optimum use with front toss, but can be used for side toss and Tee work
TCB Ball – 74
NEW, smaller version of our TCB Ball that was created in response to the STRONGER, ADVANCED hitters
2.9" in diameter
Same as a baseball
425 grams (14.9 oz)
Stronger Design
No Silica Fillers
TCB ATOMIC Ball
PURE strength development for the core and upper body
Approx. 5.3" in diameter
900 grams (31.7 oz)
For side toss & Tee work Only
Works the Core, Upper Body & Hips
NEW! Plyometric Weighted Ball Set
This Plyo Ball Set is designed for movement preparation, increase velocity, & for limited space-indoor/outdoor use. Our total arm care program is designed to build strength & velocity. Perfect for warm-up, progressive hitting drills & training. This plyometric set benefits arm speed, arm strength, recovery, and much more!
Includes (6) Balls: 3.5 oz, 5.5 oz, 8 oz, 11 oz, 16 oz, 32 oz (2 lbs.) and Free Carry Bag!
*Individual balls can be purchased
Plyo Ball Routine Video     PURCHASE
About this item
Improve pitching mechanics – heavier balls help teach a cleaner, more efficient arm action.
Throw harder – build a stronger arm across a range of throwing weights. Learn to move fast.
Recover better – strong arms hold their velocity and recover quickly. Perfect for use in post-throw recovery protocols.
Warm up faster – shorten the time to get hot.
INSTRUCTIONAL VIDEO ABOVE
https://secureservercdn.net/198.71.233.86/c3n.d4d.myftpupload.com/wp-content/uploads/2021/10/TCB-Weighted-Ball-Program-1.docx
Warning do not overexert yourself. Stop exercising if you experience pain or tightness.
TCB Hole Balls
The only Wiffle Ball made to last. Made from the similar base material as the weighted balls. Created to achieve optimum flight even in the WINDIEST CONDITIONS
TCB Hole Ball GUARANTEED FOR 1 FULL YEAR FROM SPLITTING APART.
TCB Hole Ball 8.0
3.2" in diameter
80 grams (2.8 oz)
Optimum use with front toss
Can Pitch Close to Regular Speed
Both Underhand & Overhand
TCSI Hole Ball Features
Instant Feedback
Limited Space Required
Strength & Development
Cost Effective
Long Lasting & Washable
Soft Toss Without Net
Safe For All Bats
No Glove Required
Safer Than Conventional Balls
TCB Hole Ball 7.4
2.9" in diameter – Same as a Baseball
70 grams (2.5 oz)
Optimum use with front toss
Can Pitch Close to Regular Speed
Both Underhand & Overhand
TCB Hole Ball 5.0
Golf
The size of a golf ball
25 grams (0.9 oz)
Optimum use with front toss while using a bat the size of a broom stick. Great for
Hand, Eye Coordination
Total Control Sports Hitting Tee
Full adjustable from 24"–46" Tall, Durable rubber cone, Weighted Rubberized Base (9 lbs.) for Improved Stability on gym floors and turf.
Total Control Sports "NEW" Magnetic Hitting Tee
Fully adjustable from 24″- 42″ Tall, Durable and Stiff rubber cone. Perfect for all ages of training players who practice T ball, softball, baseball. Weighted rounded rubber base for Stability on hard surfaces, turf, and grass. The tough rubber and solid materials are suitable for all weather conditions. TCS tee can be quickly folded out for easy setup in the backyard or other practice areas.
PURCHASE
Total Control Sports Resistance Bands
Strength training bands, stretching band for any athlete looking to increase arm strength/prevent injuries. Workout rubber bands come with a clip/strap option. The band offers a tension level of 40-50 pounds
PURCHASE
Total Control Sports 3-Tier Strike Zone Net
Lightweight, Portable, Visible 3-Tier Strike Zone, Dimensions are 7′ Feet by 7′ feet tall.
PURCHASE
Carry Bag Included!
Total Control Sports Leather 6 Pack Weighted Training Balls
Progression weighted balls are the perfect heavy training balls for both pitching, throwing, fielding, and hitting practice. This product includes (1) 3oz-yellow, (1) 4oz-green, (1) 6oz-orange, (1) 7oz-red, (1) 9oz-light blue, (1) 11oz-dark blue.
Total Control Sports Youth Resistance Bands
If you're a beginner in your baseball fitness journey, TCS yellow youth resistance band can be a good option to consider. The band offers a tension level of 15-35 pounds which makes it apt for beginners. The band is made of natural synthetic rubber that is durable, odorless and skin-friendly.
"NEW" TCS Golf Hitting Net 
TCS 10 x 7 ft. Golf/Baseball Hitting Net is practical and convenient. This training net takes up a small space, easy to carry with the TCS carry bag that is included. It can be placed indoors, outdoors, school, home, garage, garden, professional sports venues, training institutions. Great for Teams and for all ages of professional players to practice their skills and exercises for the game. PURCHASE
Hit harder, train smarter, and get immediate visual feedback on every swing. The original weighted ball, USA Patented.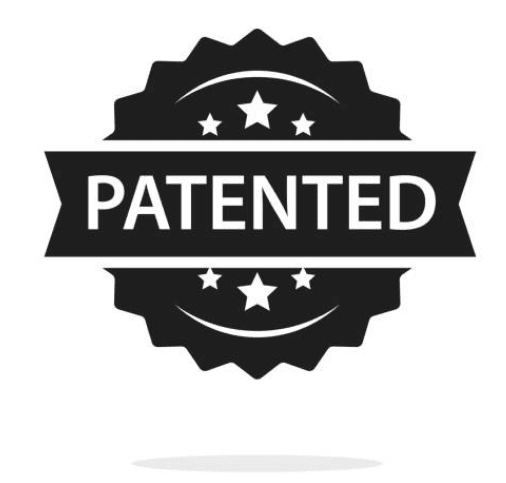 US Patent # 8702542
US Patent # 9186564
Made In USA